Keywords, Related Material and Comments
To add Keywords, Comments or Related Materials you need to first add the programme to your Favorites.Once you have made a programme a favourite two new buttons appear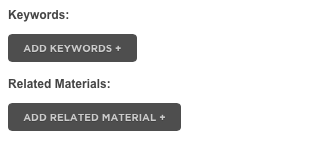 Note: Only Staff can add Keywords and Related Materials. All Users can add Comments.
Once you have these buttons activated you then have a choice on who can see the keywords, materials or comments you add. 
With these 3 options you have the ability to control who can see your added Keywords, Related Materials and Comments. Note: "All Users" means everyone on eTV can see.
Then you are able to add your own information to a programme page.
Adding Keywords
To add Keywords, click the 'Add Keywords' button, then add Keywords, select the access level, then click the 'Add Keyword to List' button to the right.
Many keywords can be added. Multiple-word Keywords can be added separated by a comma.
Adding Related Materials
To add Related Material either select a file from your computer or add a URL, select the access level, then click the 'Add Related Material' button to the right.
Note: Add only one Related Material at a time.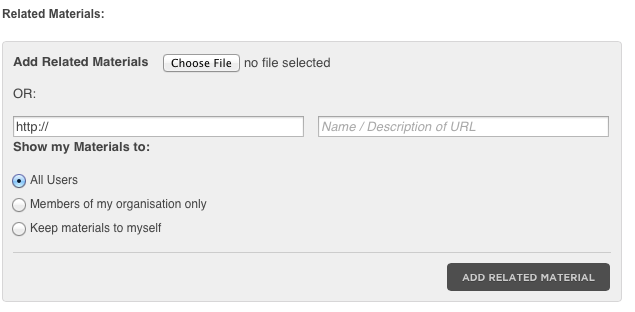 Adding Comments
To add Comments, type a comment in the box, and then choose who can see it. Finally, click the "Add Comment" button.